Shown below Riding in Winter 2010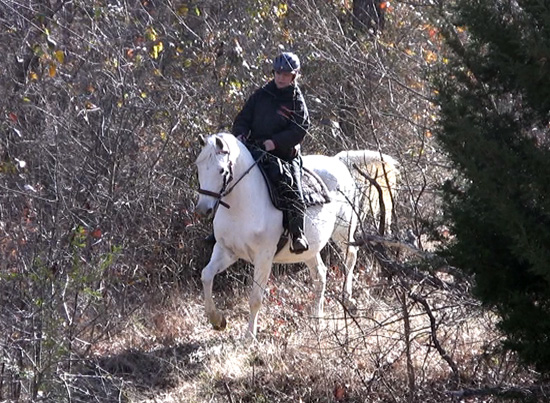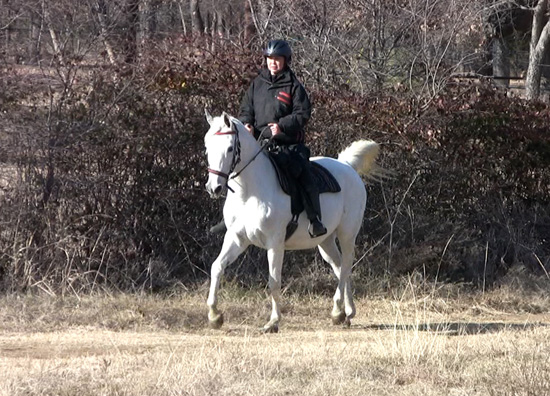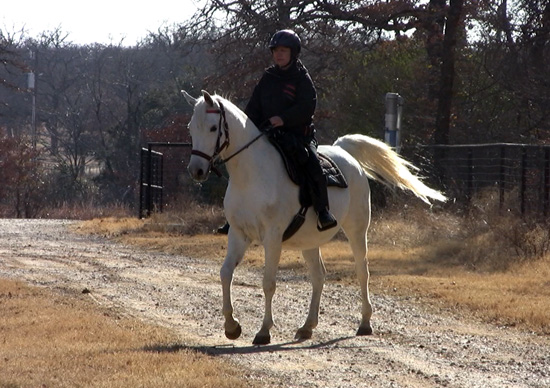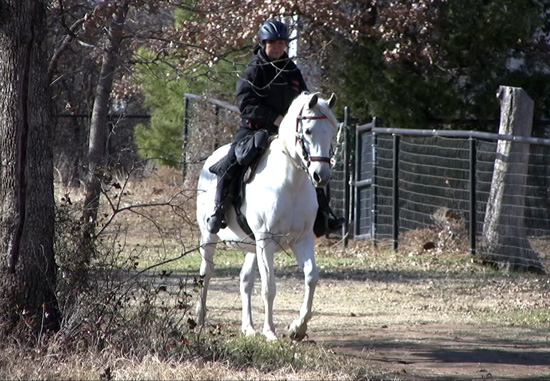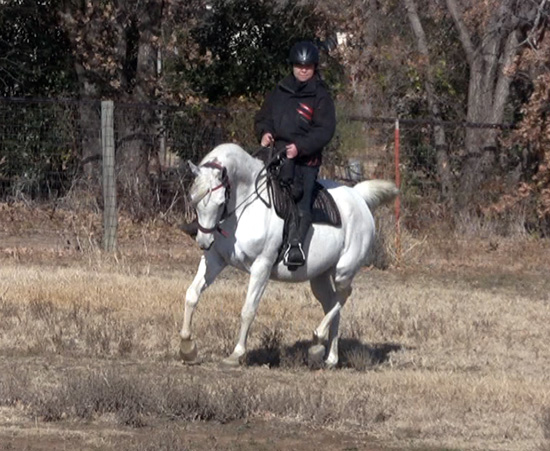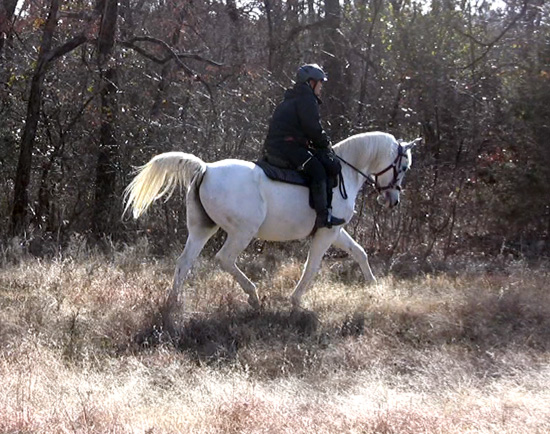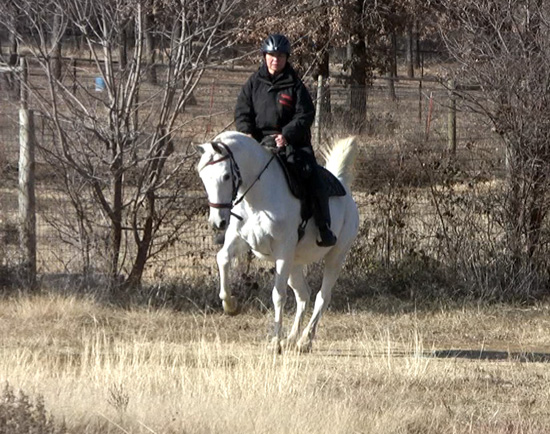 Photos above show her in winter 2010 - out of shape from having a 2010 foal and not being ridden in awhile. She was pulled out of a pasture on a very cold windy winter day; tacked up and I hopped on (all bundled up) and took her for a ride. No lunging, no special supplements or injections; no shoes - she is just a great mare.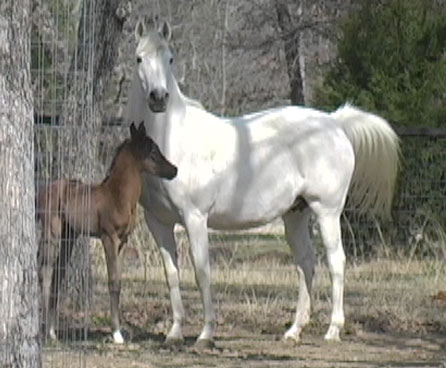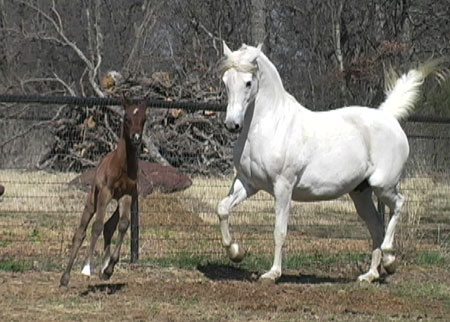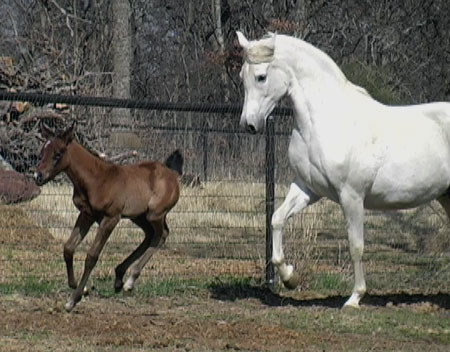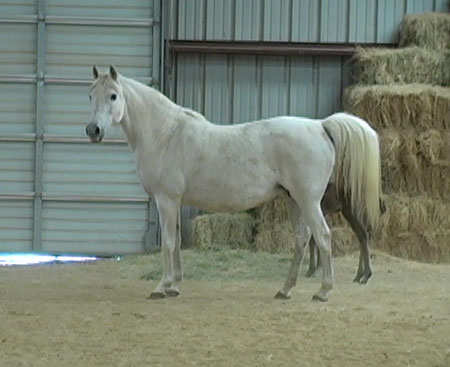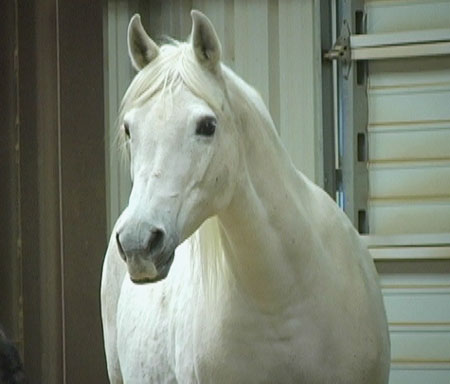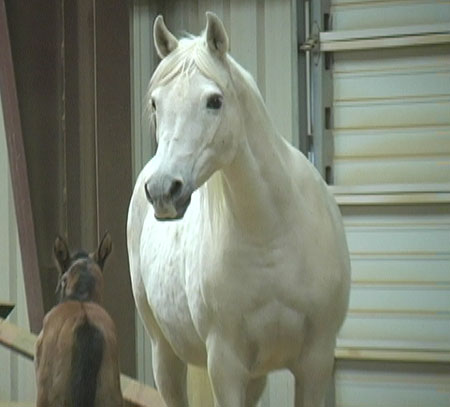 Shown above in 2008 with her filly Pserenity.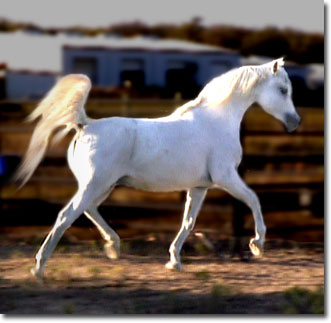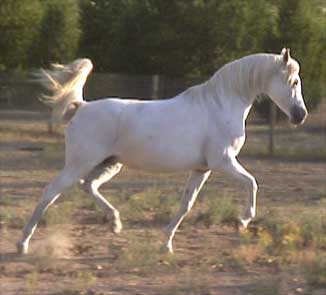 Shadow pictured in Nov 2005.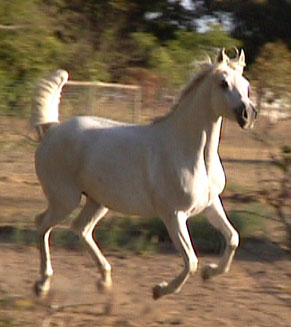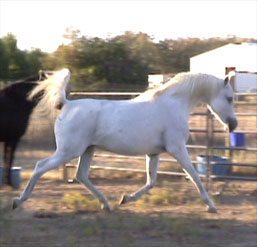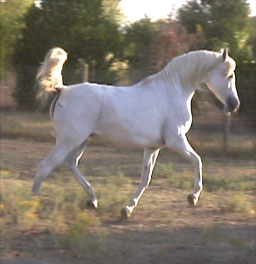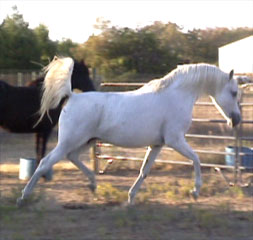 Shadow as a 3 year old.